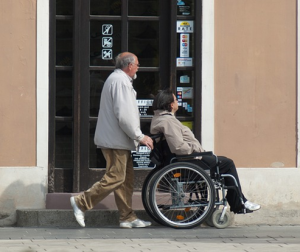 Statin medications: good news and bad news?  On the one hand, statin medications are effective at reducing cholesterol levels, and, are good, apparently, at reducing the number of deaths from heart attacks.   On the other hand, we have seen a very considerable rise in the number of cases of chronic heart failure … in the same period that statin medications have been prescribed.  Drs. Okuyama and Langsjoen and their colleagues have explained the pharmacological mechanisms by which this medical paradox may be occurring [Okuyama].
Statins inhibit the body's production of Coenzyme Q10
Okay, I was aware of the evidence from well-designed studies linking the taking of statin medications to decreased plasma levels of Coenzyme Q10.   Coenzyme Q10 is an important factor in cellular energy production and is an important lipid-soluble antioxidant [Folkers, Littarru, McMurray].  And I knew that the energy-deprived heart is a failing heart [Folkers, Molyneux, Mortensen].  So, I knew that anyone taking a statin medication needs to talk to his or her cardiologist about taking a good Coenzyme Q10 supplement.