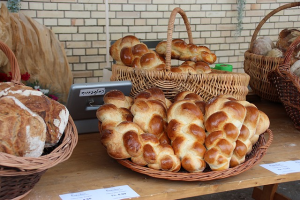 Selenium supplementation and the risk of prostate cancer?  What do we know?  We need to be careful in interpreting the research results that we have (and we need more research), but, yes, there is evidence for an inverse association between prostate cancer risk and selenium status [Hurst 2012].
As of this writing (April 2017), the protective effect of selenium supplementation against prostate cancer seems to be found in a relatively narrow range of plasma selenium status [Hurst 2012].  Furthermore, there seems to be a U-shaped relationship between selenium status and protection against prostate cancer.
If the concentrations of selenium in the plasma are too low, there is increased risk of prostate cancer.  This is a serious concern in many regions of the world.