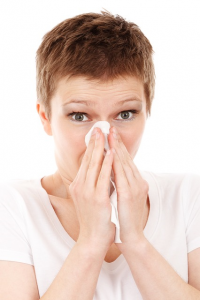 Selenium supplements – especially selenium supplements as a component of a multi-micronutrient cocktail – can help to delay the decline of the immune system and can reduce the risk of death in HIV-infected patients.  Most of the data that we have comes from randomized controlled studies carried out in African countries, but the results are relevant to the United States and Europe.  Moreover, the results from studies of HIV-infected patients speak to the issue of the anti-microbial protection and antioxidant protection that comes with adequate selenium status.
Selenium and HIV and CD4 counts
CD4 cells are white blood cells that are part of the immune system.  Specifically, the CD4 cells fight infections in the body.  The HIV virus kills CD4 cells.  When a person has fewer CD4 cells, he or she is at greater risk of contracting an infection.