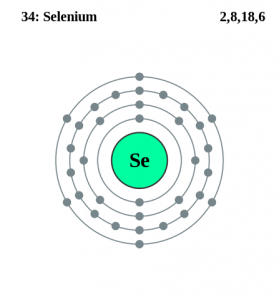 The other day, I saw an interesting question: how can we make this boring trace element interesting?
The reference was to selenium, the element in the periodic table with the atomic number 34.  As a component of the selenium-dependent selenoproteins, selenium has numerous biological functions in the body:
Antioxidant protection of the cells against harmful free radical damage
Counteraction of DNA mutation
Inhibition of chronic low-grade inflammation
Optimal production of thyroid hormones
Proper reproduction of cells
Protection of lymph channels and blood vessel walls
Reduced risk of certain types of cancer
Reduced risk of cardiovascular disease
Regeneration of the antioxidant forms of vitamin C, vitamin E, and Coenzyme Q10
And, yet, hardly anyone has heard about selenium as an important bio-nutrient.  No one ever has a blood test done to see if he or she has adequate plasma selenium concentrations.
Strange.
Selenium Supplementation Dosages
As with so many things, the form and the dosage is of supreme importance.
Proper selenium dosage requires attention.
Selenium intakes vary considerably from region to region, from culture to culture, and certainly from diet to diet.  It is difficult to get a handle on how much selenium we get from our food.
The amount of selenium we get from our food depends on the soil where the food was grown.  Generally, Americans living on the East Coast and in the Pacific Northwest get less selenium in their food than do Americans in the middle of the country.  But even that depends on the composition of the meals that the individuals eat.
Selenium is essential in small amounts; however, at excessively high levels, it can be harmful in the long run.
The human body does not synthesize selenium itself.  Without adequate selenium in the diet and from supplements, there will not be enough selenium for incorporation into the amino acid selenocysteine. Selenocysteine is, then, a necessary component for the synthesis in the body of the 25 known selenoproteins.
The Functions of the Selenoproteins
At present, we know of 25 genes that code for the synthesis of selenoproteins in the body.
*** There are eight known glutathione peroxidases, many of which have important antioxidant protection functions in various compartments of the body.