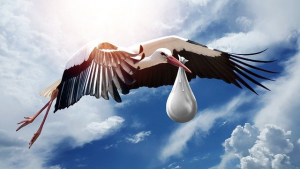 Approximately 50% of the problems in couples unable to conceive are caused by male infertility. Something like two percent of all men have sub-optimal sperm parameters [Kumar and Singh 2015]:
low sperm concentration
poor sperm motility
abnormal sperm cell morphology
or combinations thereof
Selenium Status and Male Infertility
The role of selenium in male infertility has not been fully explained. However, some data show that selenium plays a role in the protection of sperm cells against oxidative stress [Buhling 2019].
In particular, the selenoproteins glutathione peroxidase GPx4 and selenoprotein P are essential to the process of sperm development and male fertility [Rayman 2012].
In the testes, the GPx4 selenoproteins protect immature spermatozoa cells against oxidative damage.
GPx4 selenoproteins are also important for good sperm motility.
Selenoprotein P supplies selenium to the testes.
Selenium is a trace mineral that is essential for many important processes in the human body. Selenium is incorporated into enzymes that function as antioxidants. The balance between protective antioxidants and harmful free radicals in cells plays a decisive role in the prevention of disease [Rayman 2002].
Scientific Evidence from the European Food Safety Authority
A panel evaluating the scientific evidence of health claims for nutritional substances in the European Union concluded about selenium: "A cause and effect relationship has been established between the dietary intake of selenium and protection of DNA, proteins and lipids from oxidative damage, normal function of the immune system, normal thyroid function, and normal spermatogenesis" [European Food Safety Authority 2009].
Meta-analyses of Selenium Supplementation and Male Infertility Studies
A 2019 meta-analysis shows that selenium supplementation of infertile men with dosages of 100 mcg/day and 200 mcg/day is associated with a significant improvement in semen parameters [Buhling 2019].
A 2018 meta-analysis shows that selenium supplementation is associated with significant improvements in total sperm concentrations, sperm total motility, sperm morphology [Salas-Huetos 2018].
Selected Selenium Supplementation and Male Infertility Studies
In a randomized, double-blind, placebo-controlled study of combined selenium (200 mcg/day) and N-Acetyl-Cysteine (600 mg/day) of infertile men with idiopathic oligoasthenoteratospermia, the active treatment was significantly associated with increases in total sperm count and sperm motility after 26 weeks [Safarinejad 2009].
In a randomized open trial, researchers assigned 28 men to take selenium (225 mcg/day) together with vitamin E (400 mg/day) for 3 months. They assigned another 26 patients to take a composite vitamin B treatment (750 mg vitamin B1, 750 mg vitamin B6, and 3 mg vitamin B12 three times daily for a total of 4.5 grams of vitamin B daily) for 3 months.
In contrast to the supplementation with vitamin B, the combined selenium and vitamin E supplementation produced a significant decrease in sperm malondialdehyde concentrations (a bio-marker for lipid peroxidation) and an improvement of sperm motility. The results confirm the protective and beneficial effects of vitamin E and selenium on semen quality [Keskes-Ammar 2003].
In a 2011 study, 690 infertile men with idiopathic asthenoteratospermia received supplemental daily selenium (200 μg) in combination with vitamin E (400 units) for at least 100 days. The results of the study showed 52.6% (362 cases) total improvement in sperm motility, morphology, or both, and 10.8% (75 cases) spontaneous pregnancy in comparison with no treatment. No response to treatment occurred in 253 cases (36.6%) after 14 weeks of combination therapy. The researchers concluded that supplemental selenium and vitamin E may improve semen quality and have beneficial and protective effects, especially on sperm motility [Moslemi 2011].
In two trials conducted in Scotland, the importance of selenium for fertility in men was established. In the first trial, supplementation with selenium increased the motility of sperm cells in males with compromised sperm quality [Macpherson 1993]. In a similar, double-blind trial in which 69 infertile men received selenium supplements combined with small amounts of vitamins, the effect of selenium on sperm cell motility was confirmed. In the selenium group, 11% of the study participants achieved paternity compared with none in the placebo group [Scott 1998].
Bottom line: Selenium and Male Infertility
Adequate selenium status is important for male fertility.
Several studies have investigated the mechanism of action of selenium and selenoproteins in the male role in reproduction.
Oxidative stress has been identified as a leading cause of male infertility.
The selenoenzyme glutathione peroxidase (GPx-4) plays an essential role in the regulation of spermatogenesis.
Sources
Buhling K, Schumacher A, Eulenburg CZ, Laakmann E: Influence of oral vitamin and mineral supplementation on male infertility: a meta-analysis and systematic review.; Reprod Biomed Online 2019 39 269-279.
European Food Safety Authority: Scientific Opinion on the Substantiation of Health Claims related to Selenium.; EFSA Journal 2009 1220.
Keskes-Ammar L, Feki-Chakroun N, Rebai T, Sahnoun Z, et al.: Sperm oxidative stress and the effect of an oral vitamin E and selenium supplement on semen quality in infertile men.; Arch Androl 2003 49 83-94.
Kumar N & Singh AK. 2015. Trends of male factor infertility, an important cause of infertility: A review of literature. J Hum Reprod Sci. 2015 Oct-Dec; 8(4): 191–196.
Macpherson A, Scott R, Yates R: The effect of selenium supplementation in sub-fertile males (abstract); 8th Intl.Conf. on Trace Element Metabolism in Man and Animals. 1993.
Moslemi MK, Tavanbaksh S: Selenium-vitamin E supplementation in infertile men: effects on semen parameters and pregnancy rate; Int J Gen Med 2011 99-104.
Rayman MP: Selenium and human health.; Lancet 2012 379 9822 1256-68.
Rayman MP: The argument for increasing selenium intake.; Proc Nutr Soc 2002 61 203-15.
Safarinejad MR, Safarinejad S: Efficacy of selenium and/or N-acetyl-cysteine for improving semen parameters in infertile men; J Urol 2009 181 741-51.
Salas-Huetos A, Rosique-Esteban N, Becerra-Tomas N, Vizmanos B: TheEffect of nutrients and dietary supplements on sperm quality parameters: a systematic review and meta-analysis of randomized controlled trials.; Adv Nutr 2018 833-848.
Scott R, MacPherson A, Yates RW, Hussain B, et al.: The effect of oral selenium supplementation on human sperm motility.; Br J Urol 1998 82 76-80.
The information contained in this review article is not intended as medical advice and should not be used as such.
15 June 2020